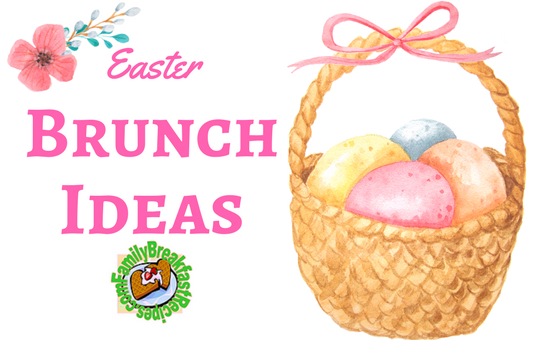 Look no further for all your Easter Brunch ideas. So many recipes to choose from for brunch.
Easter is such a wonderful time of the year! Spring is here! Trees and flowers are budding and blooming.
The weather is warming and we're getting outside more enjoying the sunshine.
Whether your traditions include church services, Easter egg hunts, or Easter baskets filled with goodies, Easter is a great day to serve an Easter Brunch for family.
We're bringing you some Easter Brunch ideas to get your planning moving forward.
Easter Brunch Menu
Main Dishes
Easter Breakfast Casserole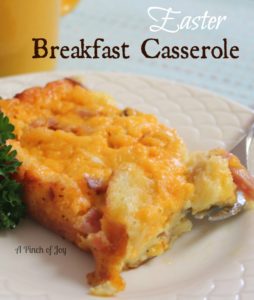 Egg Casserole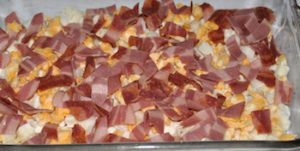 Best-ever Grilled Lamb Chops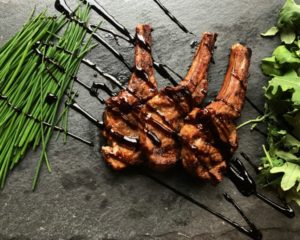 Easy Skillet Shepherd's Pie with Cauliflower Mash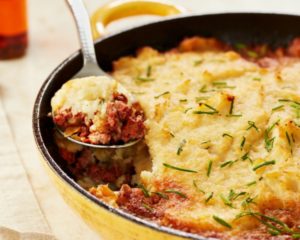 Perfect Puff Pastry Minced Meat Pie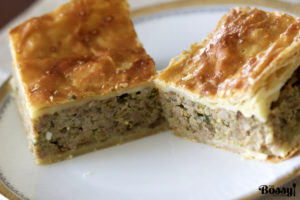 Vegetarian Mini Quiche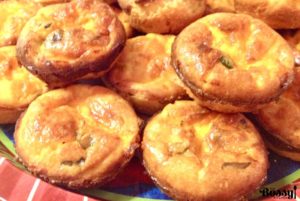 Side Dishes
Grilled Asparagus with Parmesan

Roasted Brussels Sprouts with Balsamic Vinegar and Parmesan Cheese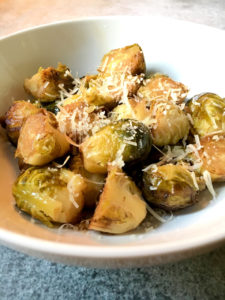 Desserts
Carrot Cake Cupcakes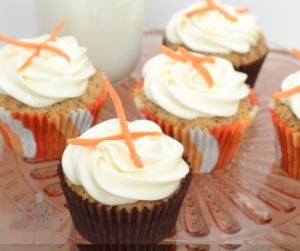 Easter Basket Cupcakes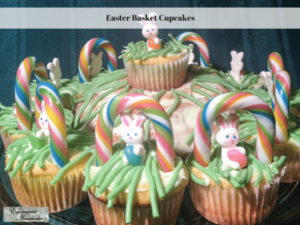 Lemon Cheesecake Crumble Bars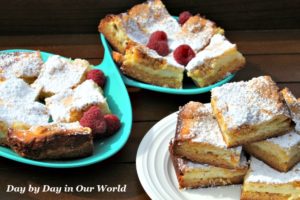 With a little forethought and planning, these Easter brunch menu ideas will enable you to enjoy a meal before or after your Easter activities.
Plan to serve as many foods as possible which can be prepared ahead of time.
Here are some other possible Easter Brunch ideas to have on your menu:
Fresh fruit can be cut up and plated ahead of time. Serve the fruit with melted chocolate or cream cheese dip if you prefer to make it more special.
Homemade bread or muffins or scones are other items you can include on your Easter brunch menu. They're sweet and yet can be both healthy and filling.
Sausage balls can be made several days prior to your brunch. They can be eaten either hot or cold. Serving them cold will allow you to eat right away. Wylma's Breakfast Bread
Crustless finger sandwiches are another easy to make item which goes well with a brunch. Does your family enjoy tuna or egg salad? Make sandwiches you know your family will enjoy or find new springtime recipes to try.  Toasted Strawberry-Cream Cheese Breakfast Sandwiches
Breakfast casseroles are always great items to serve for brunch, whether on Easter Sunday or any other time. Eggs, cheese, bacon are common ingredients but you can easily customize the ingredients to include those meats or veggies your family likes.
There are no hard and fast rules about what has to be on a brunch menu. Think about the foods your family likes to eat and create your menu around those items.
Ask your family what they would like to see on the Easter brunch menu. Chances are they'll come up with foods you hadn't even thought about serving. When you incorporate our ideas and their suggestions, meal time becomes treasured family time!
Ideas for your Easter Brunch
Was $108.91
Buy together now for:
$88.93
You Save $19.98 (18%)
Happy Easter!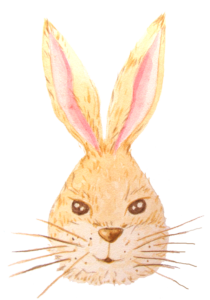 Free printables and updates
Subscribe to get your free recipe cards and binder printables and our latest updates by email.
We hope you are enjoying your recipe cards and cookbook starter pack.
Share