Over 370 easy Paleo recipes divided into 18 food categories. Enough options to cover everything you will ever need to eat the healthiest and tastiest food.
100% Paleo approved: No grains, no dairy, no legumes, no sugar, no vegetable oils and no preservatives.
Breakfasts, desserts, snacks, main courses, sides, dips… Nothing has been left out!
You also will receive 4 added bonuses!  You get the Quick and Simple Paleo Meals cookbook, the Paleo Meal Plan, the Herb and Spice guide and the Paleo Desserts cookbook for free.
Click here now to get this fabulous offer!
_____________________________________________________________
Over 180 Smoothie Recipes: Breakfast Smoothies, Green Smoothies, Diet Smoothies, Fruit Smoothies,  Cocktail Smoothies And More. Perfect For Health Buffs, Weight Watchers And Parents Who Would Like Kids To Eat Healthy.
3 FREE Bonus Recipe eBooks with the purchase of Sensational Smoothies: The Veggie-Friendly Cook: A Collection of Tasty Meat-Free Recipes; Yummy Healthy Tummy: The Secrets of Raising Healthy Kids Every Parent Needs to Know; The Kids Food Secrets Healthy Budget Cookbook: Recipes that are Great for Your Health and Your Wallet
Click here now for this delicious opportunity!
_____________________________________________________________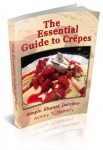 A 60-page e-book with step-by-step instructions (and pictures) on how to make the World's Best Crepes. It features more than 35 original recipes and a complete guide on how to throw an unforgettable Crepe Party.
Free printables and updates
Subscribe to get your free recipe cards and binder printables and our latest updates by email.
We hope you are enjoying your recipe cards and cookbook starter pack.